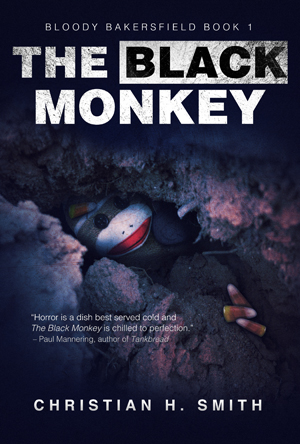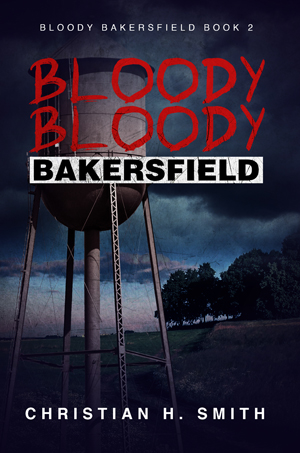 Mark Davies, the child narrator of The Black Monkey, has grown into a not-quite-successful author of a series of vampire novels published by a small press. His income as a writer was never enough to sustain a living, and his already modest popularity is declining as the vampire trend begins to wane. Mark had been living in Denver, supported by his mother. When she cuts him off, he has no choice. Thirty years old, all of his worldly possessions fitting into a Subaru hatchback with room to spare, Mark returns in semi-disgrace to his hometown of Bakersfield, Illinois.
Before Mark can even begin to readjust to small town life, strange things begin to happen. His nephew James, in a somnambulistic trance, climbs the town's water tower to re-enact a scene from one of Mark's novels. A local country music DJ has an on-air breakdown that has him ranting about a time-travelling Jesus before burning the studio to the ground. A Sheriff's Deputy suffers vivid flashbacks to the "Holiday Killer" murders of twenty years previous, causing him to believe that the long-dead serial killer has taken possession of his soul.
They are all victims of a mysterious sleepwalking sickness that spreads like wildfire through the small town, causing its sufferers to act out their darkest nightmares. A shadowy government agency quarantines Bakersfield, isolating the community as it is consumed by the mystery disease.
As the town descends into chaos and violence, Mark struggles to protect his fractured family and his new friends. But they can't stay awake forever . . .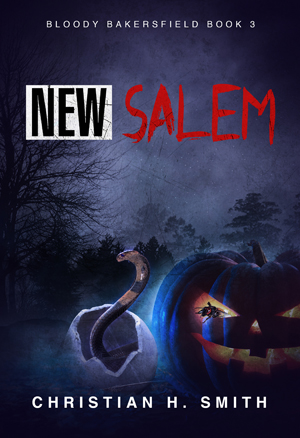 It's Halloween weekend, five months after the mysterious sleepwalking sickness that consumed the town in Bloody Bloody Bakersfield, and the citizens of Bakersfield are still dealing with the physical and emotional fall-out of that shattering event. Further hampering the town's recovery, their water supply has been contaminated by a mysterious substance. The foul-tasting, discolored water may be connected to a rash of miscarriages that has stricken Bakersfield in recent weeks.
Pregnancy coach Michelle Blair-Delany experiences this first-hand when she goes the aid of her one and only client, a lonely teenager named Sandy Aswell. The harrowing premature delivery kills both the mother and the baby. The child is horribly deformed, with demonic-looking horns on her head.
The police arrest Michelle on suspicion of performing an illegal late-term abortion. When a leaked crime scene photo of the misshapen infant goes viral, fears of an occult menace send the already tense town into a panic.
Meanwhile, her ex-husband, failed author Mark Davies, confronts something just as terrifying. Two years after his divorce, he's finally jumping back into the dating game. His co-worker Ellie Tarwater is queen of the mixed signals, beautiful and mysterious in equal measures. She's also a practicing witch.
As Michelle is caught in the gears of a literal witch hunt and the blind hysteria of small town vigilante justice, Mark is drawn into the strange world of the actual coven. "Bell's Angels" are devoted to the memory of a powerful witch named Adaleen Bell, lynched by the citizens of Bakersfield during the Great Depression.
Wicked Adaleen has been buried for more than eighty years, burning with desire to exact her bloody vengeance upon the town, and her Angels have a plan to raise their idol from her grave.
New Salem is a suspenseful and darkly funny tale of religious hysteria and feminine rage. The story builds with mounting horror towards a mind-bending climax of black magic and earthly injustice. And this time, Bakersfield may not survive Halloween.